How DaisyDisk Will Help?
DaisyDisk scans your entire disk and builds a size-oriented map of your files and folders. It can reach even restricted and system folders by scanning with raised access permission.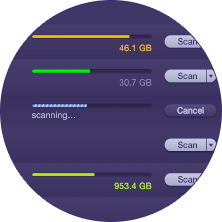 Scan a disk
or folder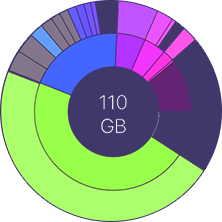 Browse the map
to discover large files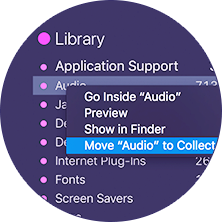 Preview & delete
to free up space
The remaining used space, if any, DaisyDisk displays as well, labeling it as "hidden space".
The new DaisyDisk can additionally single out the "purgeable space" inside the "hidden space". You can forcedly delete it by a simple drag-and-drop to the Collector at the bottom, like you would do with a regular file.