Activating the free trial
This section does not apply to the Mac App Store edition of DaisyDisk, because the latter uses Apple's own DRM system, which does not provide free trials.
DaisyDisk comes with a free trial that you can use to fully evaluate the app before buying a license. In the trial mode, some functionality will be locked up until you register a license.
Right after you download and launch the app, you will see the following window, asking for your email address: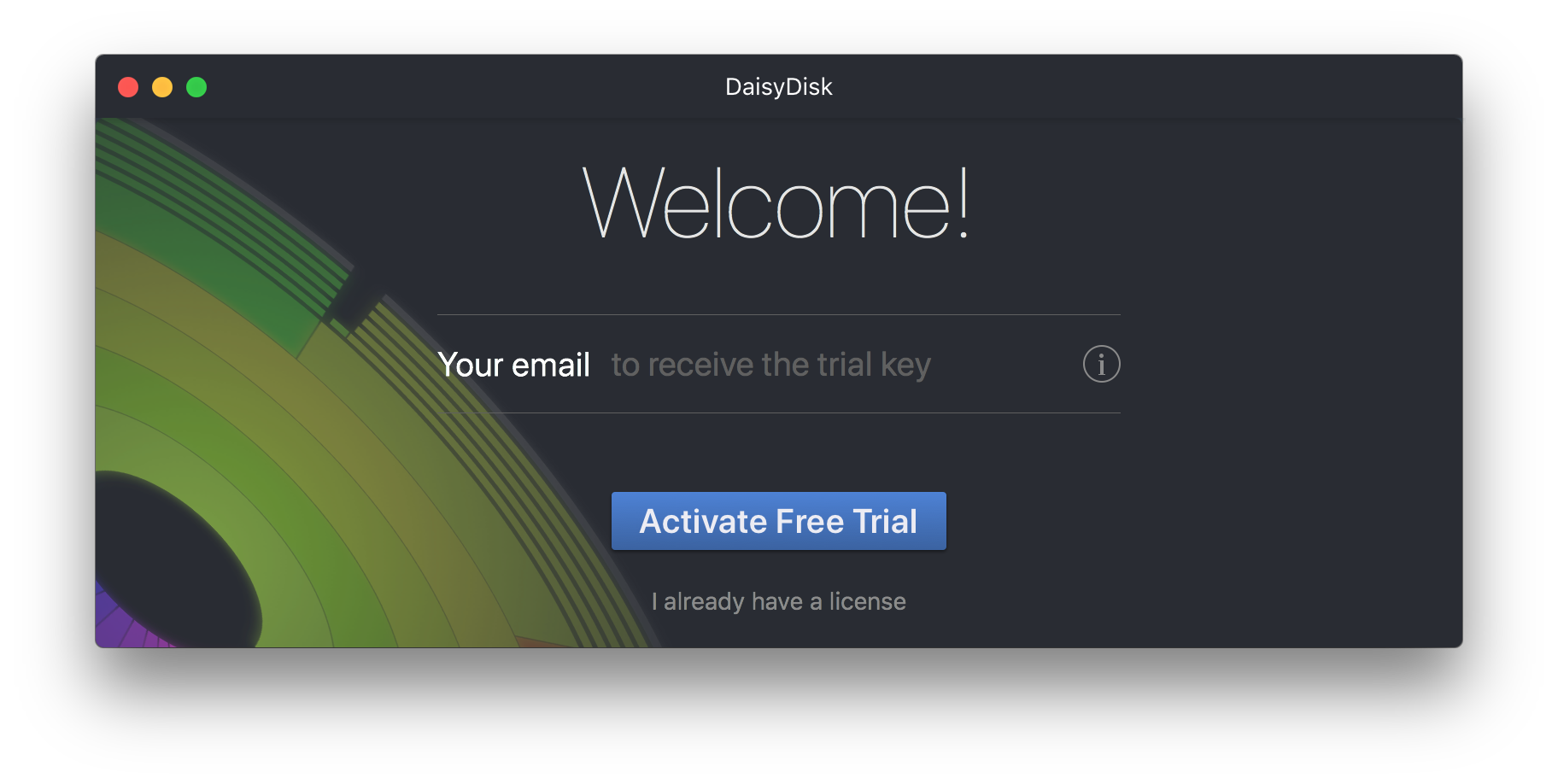 Please provide a working email address, because after you click the Activate Free Trial button, the trial activation key will be sent to that box: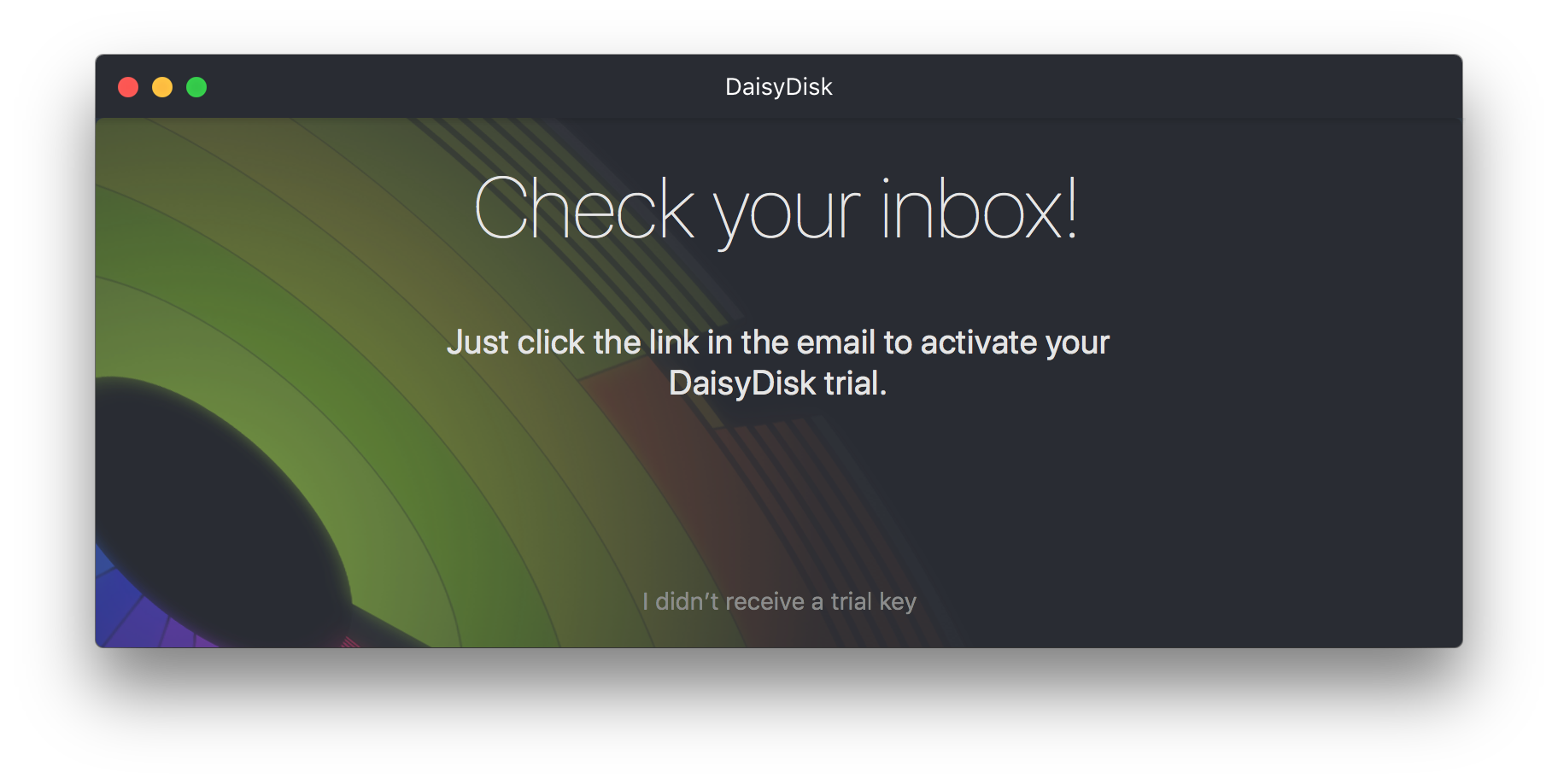 Check your inbox and find the email with the trial activation key. Click the link in the email and DaisyDisk will confirm that your free trial has been activated: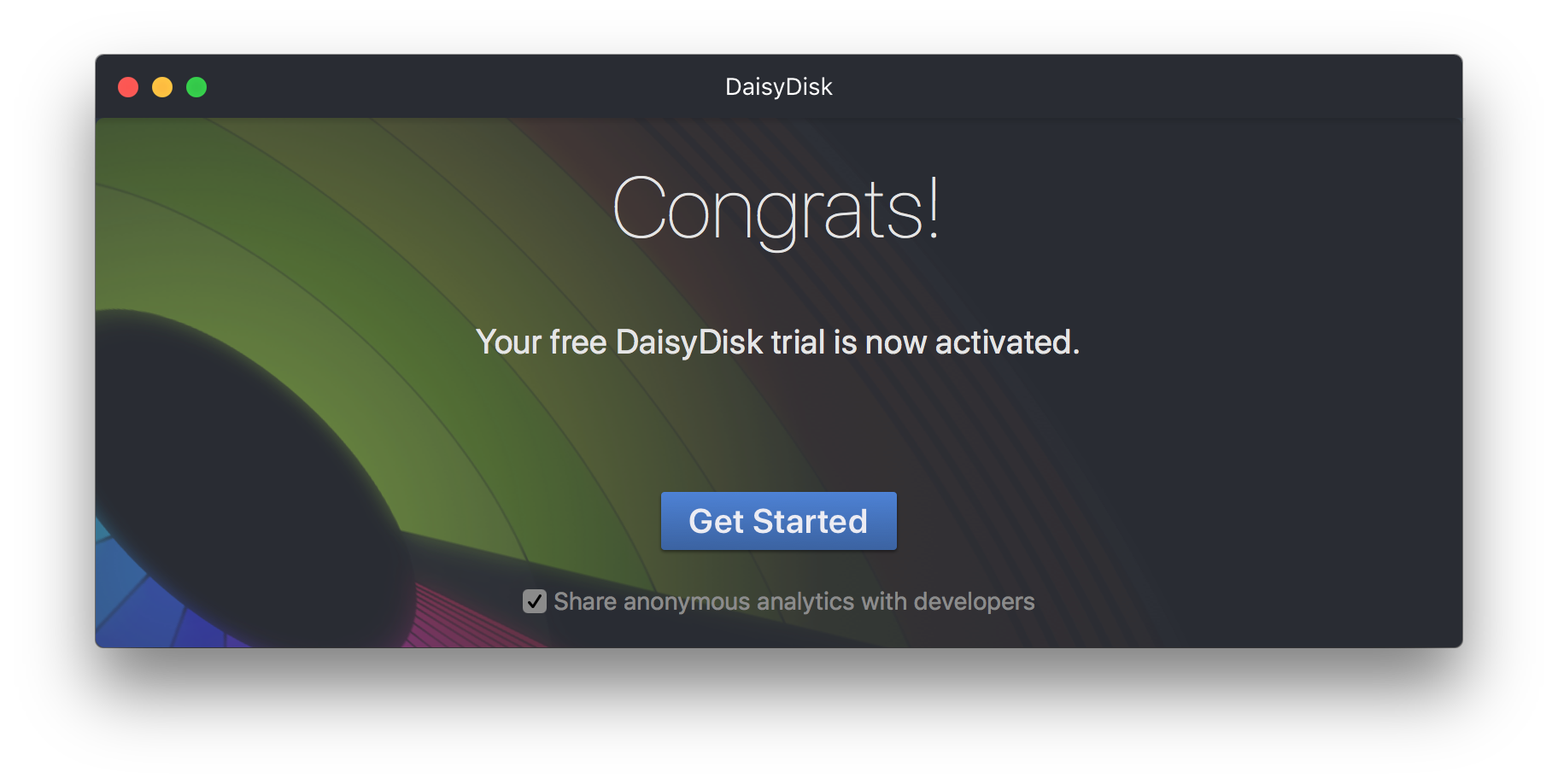 Click the Get Started button to begin working with DaisyDisk.
See also DaisyDisk EULA for more detail on the terms of the free trial.