Registering DaisyDisk
This section does not apply to the Mac App Store edition of DaisyDisk, because it uses Apple's own DRM system.
Test drive mode
Until registered, DaisyDisk runs in the test-drive or "demo" mode, with limited functionality. Registration immediately unlocks all functions and removes registration reminders.
Registering your copy of DaisyDisk
Go to the DaisyDisk  > Registration… menu and enter your registration information into the form. No need to type, just copy & paste both registration name and the key from the registration letter you've received.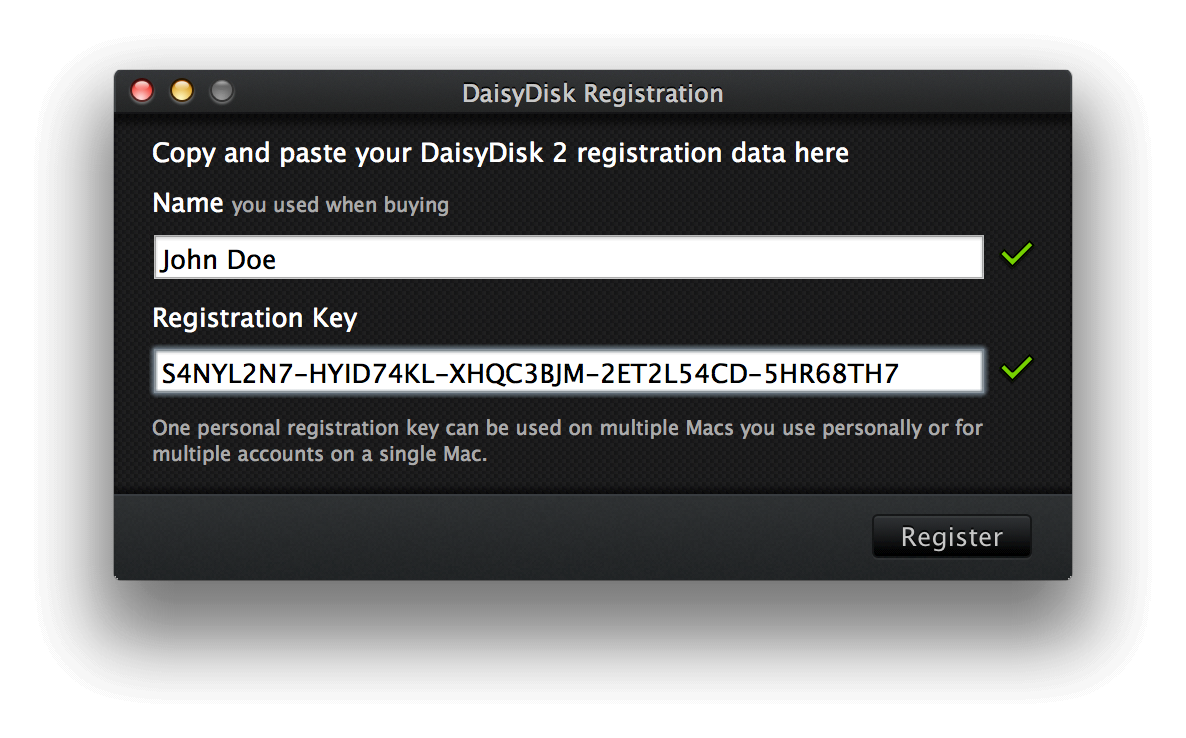 After your registration data are accepted (see those cute green checkmarks?), click Register to complete.
Unregistering
If you ever need to reset your DaisyDisk license, clear both the Name and Registration Key fields in the Registration dialog and click the Use Unlicensed button to confirm.