DaisyDisk 4.20 scans cloud storage
With the new DaisyDisk 4.20 you can connect and scan your cloud storage accounts, in the same way as your local disks.
Currently supported clouds are: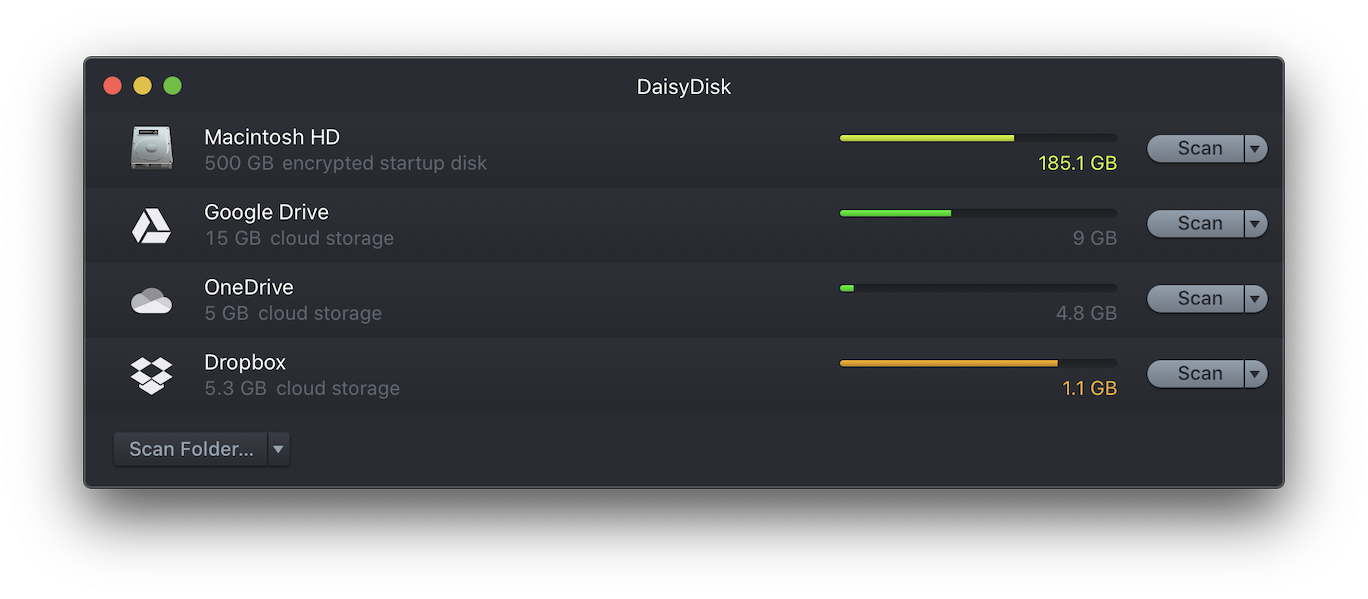 After connecting an account, you can browse the map of your account's space quota, preview and delete unneeded files in your cloud account.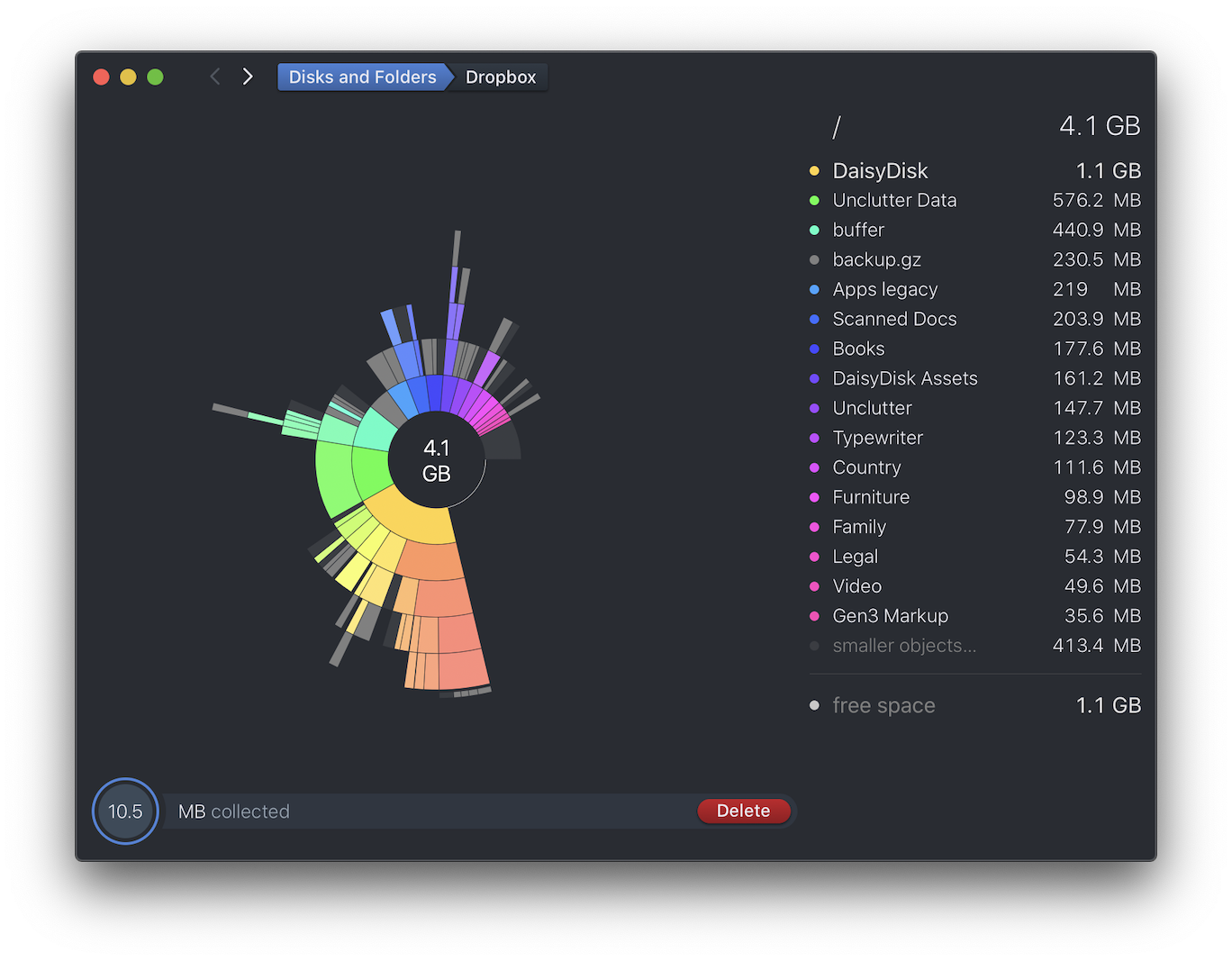 For more details, check this new user guide.
Availability
DaisyDisk 4.20 is a semi-major update, yet it's available free of charge to all existing owners of DaisyDisk licenses, versions 2.x — 4.x.
For new users, the new version is available at $9.99
Also available in the Mac App Store.
Minimal required macOS: 10.10 Yosemite or newer.
Supports macOS Big Sur and is ready for macOS Monterey.
Supports Apple M1 chips.
*The cloud scan feature is not available in the free trial mode.